Innovation. Supply. Support.
At Synergy, we help you take unique ideas and turn them into real products — manufactured and delivered to market.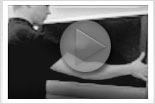 Ready. Set. Done.
Easily install our LCD TV wall mount brackets and learn more, with these helpful videos.
Synergy Global Supply began 10 years ago as a consulting firm supporting energy conservation in the hospitality industry.
Synergy has evolved from a focus on lighting and electronics into a diversified supply company. It's now the driving force behind practical and competitive product solutions, created using the latest technologies.